Are you wanting to find your Twin Flame? When you find your Twin Flame, you have the chance to be with a person that you could really spend the rest of your life with. A relationship with a Twin Flame is a predestined relationship that is intended to trigger spiritual growth. So, it makes sense to consider the fact that there are several soul mates that you will come into contact with over the course of your lifetime.
There is a difference, however between a Soulmate and a Twin flame. Remember, some souls created as one, and then split into two separate beings. Later, when those Twin Flames reunite, something amazing happens. Their relationship shifts the collective consciousness of the planet and forms the two souls back into one.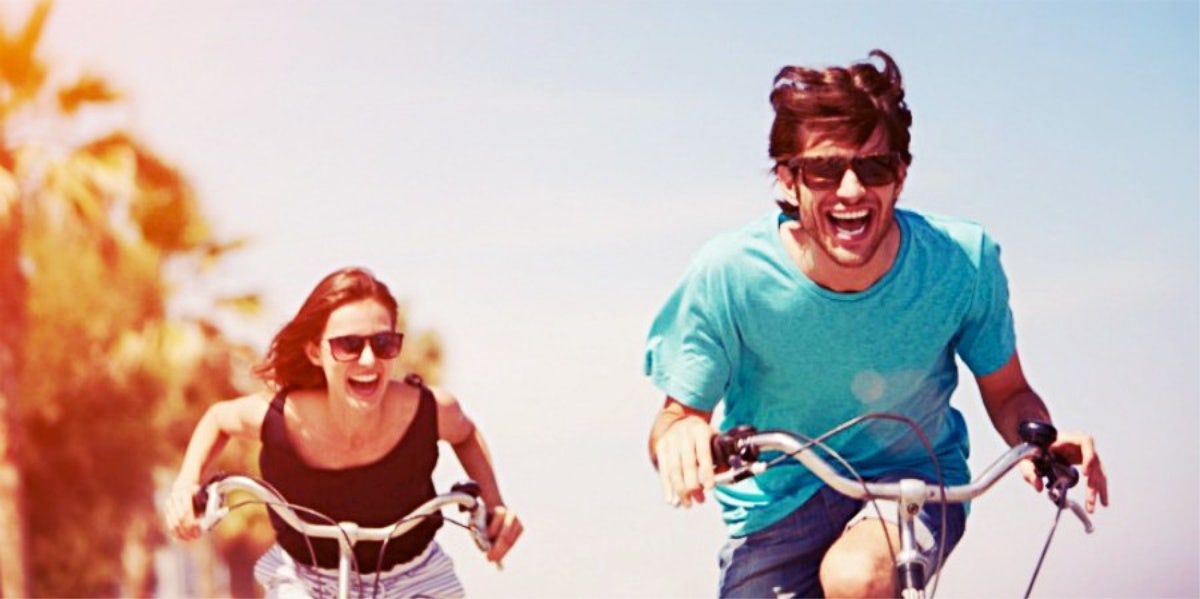 There Are Many Soul Mates, But Only One Twin Flame
It's commonly thought that there is only one Soulmate out there for you, but the fact is that you can encounter many. It could be romantic partner, or just a friend. Even a family member could be one of your Soulmates. The relationships that you have with your Soulmates will be extremely powerful and will encompass body, mind, and spirit. This is in contrast to your Twin Flame, because there is only one of those and your Twin Flame is really your other half.
A relationship with your Soulmate can be powerful and intense. More often than not, you will feel a very strong attraction that is all-consuming. It's the kind of attraction that can really heightens your senses. You will experience an intense comfort in their presence because they will have the same deep acceptance and love for you that you have for them.
Even though there will be a strong bond with them, a relationship with a soul mate can drift over time. This happens as both of you learn life lessons and both of your souls evolve. There are times in which you may even find the pull to be with that person less compelling. Don't be afraid, though, this is just the natural progression of a Soulmate relationship.
Finding a soul mate really feels like finding 'the one,' so that would make discovering your Twin Flame more like the discovery of oneness itself. Remember, your Twin Flame is the other half of you. It's your soul in another body, so there is only one. You and your Twin Flame share the same consciousness.
With your Twin Flame, there will be a deep physical, mental, and spiritual connection, like with a Soulmate, but there will also be a celestial connection that will keep you both tethered to each other in a way that can feel like it defies gravity. You will have a longing to find and be with your other half, it is a longing that is persistent and never stops, even after you have reunited.
When you finally find your Twin Flame, it might not be easy at first. There can be difficulties in reuniting if you happen to be at different stages in your own evolutionary paths. So, the encounter may not elicit any response at first, or there could even be a conflict. In fact, there are cases in which your Twin Flame may not even recognize you right away. But remember, once they finally acknowledge the connection, there will be a sense of completeness, safety, and unity that is unmatched by any other relationship you have ever experienced, even compared to a Soulmate relationship.
Serving a Higher Purpose
When you and your Twin Flame reunite, you will both dissolve into a stream of wholeness where there can be no separation or division between the two of you. This is because the basis of your relationship is a completely unconditional acceptance and pure love. This Twin Flame love transcends both time and space.
When you and your Twin Flame reunite, it will not only bring both of your souls back into spiritual alignment, but it will also help others do the same as you two have.
When Twin flames come together, they truly are a power couple. If they have public lives, they may make a difference in the world through their popularity. They could do this by creating service and charity organizations. Or they could rather be the type of person that does the essential work required for collective wellness. This could be something like being a foster parent.
How to Find Your Twin Flame
Not everyone meets their twin flame. The thing is, most people will live a happy and fulfilling life with their soul mates. But if you find that you have a longing for a connection with someone and you feel that you have a deep desire that transcends the physical level, then you need to find your Twin Flame.
The very first step in finding your twin flame is to look within yourself. You have to be willing to do the hard work on a spiritual level to be able to learn how to love someone unconditionally. You must recognize your own divinity and embrace it. In order to love someone else, you must first love yourself. When you love yourself, it is much more likely that you and your Twin Flame will find each other.
If you make a concerted effort to live your life based on love, then you will start to realize what kind of person your Twin Flame is. You can learn about them by looking within because remember, your Twin Flame is your other half.
Regardless of who they present themselves as on the outside, when you do finally meet your Twin Flame, your heart is going to explode with an overwhelming sense of love. Also, you will experience completely and total oneness. The desire that you have to be with your Twin Flame will only intensify.
What It Means to Find Your Twin Flame – Conclusion
You are closer than you might realize to being able to find your Twin Flame! Now that you know what it means to really find your Twin Flame, you know a little about what you have coming to you. Now, it's time to take the next step!
Now is the time for you to experience that kind of happiness. You know what kind I'm talking about. The kind of happiness that can only come from being in a relationship with your one and only Twin Flame. I am a psychic artist who is known all over the globe for being able to assist others on the path to find their Twin Flame. Thousands of others have reached out to me in request of my assistance and you should be one of them. This is because once someone uses my service, it changed their lives in ways they never could have imagined.
If you use my service, you can be like my many clients and discover a totally new joy for life. You can experience the sense of completion and wholeness that you have only dreamed about. All of this is made possible through my clients choice to take control of their lives and use my service.
Hundreds And Hundreds of Reviews From Happy Twin Flame Couples Speak For Themselves
After a lifetime of perfecting these talents, I have created a totally unique way to use my psychic gift along with my ability to draw in order to give people an accurate picture of their Twin Flame. Using my service, you will get a character description, an authentic portrait, and even the exact timeframe in which you will meet your Twin Flame. All you need to provide to me is your date of birth and your full name.
My vast level of knowledge regarding astrology and numerology, along with my well-trained psychic gift of clairvoyance, I can read your frequencies that are from your energy to help determine the specific time in your life where you will be ready to meet your Twin Flame. Don't miss your unique chance to finally feel genuine, true love! You are so close. In fact, you have never been closer to getting the happy ending that you know you deserve! All you have to do is place your order for a Twin Flame reading and drawing here.